More and more brands and businesses move their marketing efforts from traditional channels to social media. Influencer marketing, though new, is a powerful tool for marketing your products and services. However, like in any new industry, we are navigating uncharted territory with little to no regulations, rules, or calculation formulas. Each brand and agency finds its own golden formula to categorize the influencers and measure success. Today we will talk about the most commonly discussed number: count of followers. The concept of tiers in influencer marketing refers to the classification of influencers based on the number of their followers. There are 4 main tiers of influencers.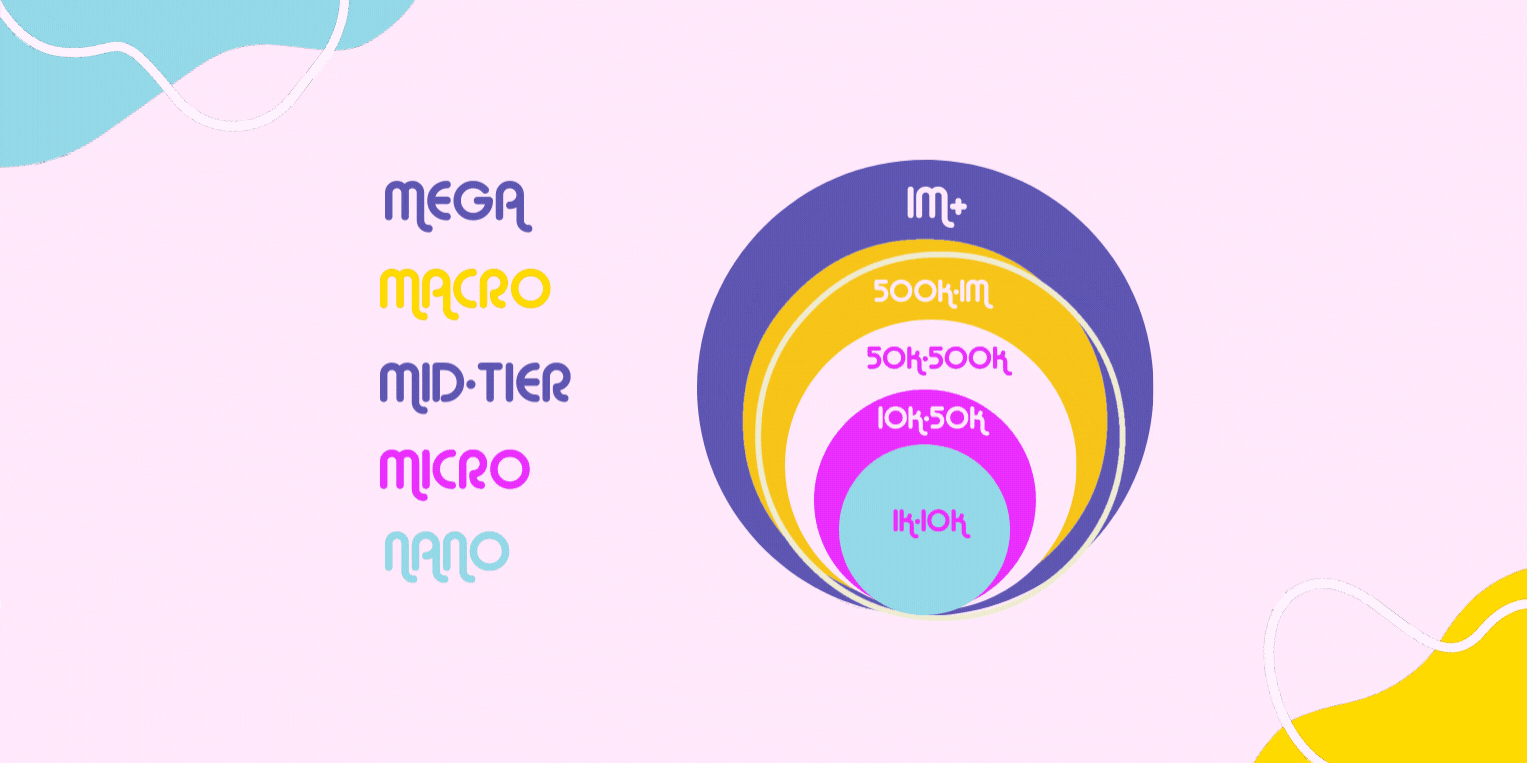 Nano (1,000-10,000 followers)
Obviously, nano-influencers can't provide significant exposure and reach as the number of their followers is low. Nonetheless, that exact thing provides the biggest benefit. Nano influencers have a tight connection with their community, and they in return are invested in the influencer's success. The promotion of a product is perceived as more authentic, like a friend sharing their experience. They're also more open to doing promotions in exchange for freebies which can be a good fit for campaigns with limited budgets.
Micro (10,000-50,000 followers)
Micro-influencers provide better engagement and reach. Their main advantage is the niche-specific content that generates a tight community, which in turn guarantees, to a more or less degree, a faithful base of followers. Micro-influencers are a good start for raising awareness about new brands or products, primarily in the beauty and fashion industry. Their disadvantage is that their reach will still be limited, and there's also the "danger" of fake follower accounts.
Mid-tier (50,000-500,000 followers)
This tier is the golden middle equivalent in influencer marketing. It's fairly new, but mid-tier influencers can be a great option if you're looking for something in-between nano and mega influencers' reach and engagement. One mid-tier sponsored campaign can generate as much engagement and reach as multiple nano/micro-influencer campaigns. This tier is the most neglected and forgotten one, which is unfortunate because many businesses are interested in mid-tier influencers, as they are authentic and trustworthy, effective, and generate substantial results without losing sight of their beginnings.
Macro (500,000-1 million followers)
Macro-influencers provide a larger reach and more intensive engagement. As long as their sponsored content can guarantee sufficient income, macro-influencers are often full-time influencers, including actors, singers, dancers, chefs, athletes, etc. They are perfect for campaigns with a larger fund without breaking the bank.
Mega/celeb (1 million+ followers)
These are the influencers with the biggest reach and impact. Not all mega-influencers are necessarily celebrities, but many are indeed regarded as celebrities. As long as mega-influencers are expensive, their sponsored ads are mostly in partnership with big companies and brands. While their advantage is the extensive coverage and reach (one sponsored post can have an impact that would require numerous nano/micro/macro influencer campaigns), their disadvantage is the risk of being perceived as inauthentic. Each tier has its advantages and disadvantages. With the right goals and culture, brands can partner with the best tier of influencers and have a very beneficial collaboration.
YOU CAN ALSO READ