Before we get bogged down with why Nano-Influencers actually CAN book brand deals, let us first understand who these folks are!
A Nano-Influencer is an Instagram user who has between 1000 and 5000 followers. At first, it doesn't sound like a big deal, does it? Why would brands care to collaborate with relatively unpopular and unpolished accounts? Turns out there are several reasons why it could be beneficial!
#1-Trust of the Audience
People tend to trust small influencers more! Why? Because the average follower of a Nano-Influencer is none other than their friend! Quite naturally, a recommendation of a friend who we know personally and who we trust is more likely to have an influence over us, than that of a bigger influencer. Your friend is more likely to be completely honest with you about the quality of a product or a service.
#2-Higher Engagement Rate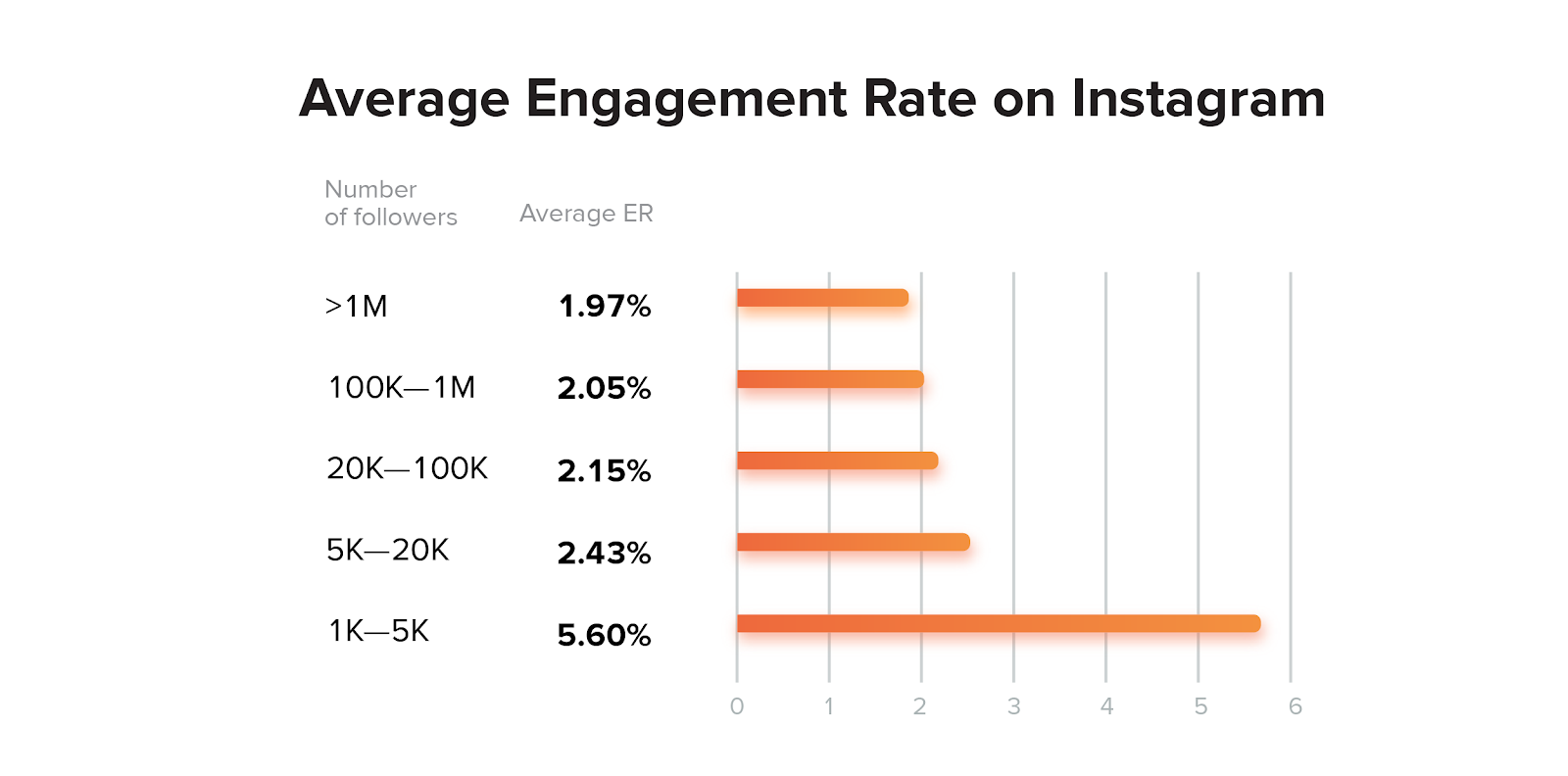 So, we have now established that Nano-Influencers usually know their followers in person, at least most of them. This means that the interaction between them flows naturally, and it goes back and forth. Nano-Influencers are also easier to interact with if you're a stranger: they will be quick to reply and give you an authentic answer, because they aren't bombarded with numerous DMs and comments.  Moreover, as the recent report by HypeAuditor demonstrates ("The State of Influencer Marketing 2019), the average engagement rate on Nano-Influencers' content is twice as high as that of other influencer group's.
#3-They're Cost-Efficient
Of course, it goes without saying that in order to have an efficient collaboration with a Nano-Influencer, their values need to coincide with that of your brand's. Considering that they occupy a specific niche, it would be easier for a brand to find the perfect match! And when that happens, a Nano-Influencer, who tends to score high on the agreeability scale, will be less demanding and charge less than a "professional" influencer. Besides, they don't really see their account as their primary source of income. Most likely, they will treat it as a fun opportunity to share a good product with their friends!
The result: both parties benefit. Win-win!  
As we can see, that it is not always the number of followers that determines the influence that the Instagram user has over the audience. Sometimes it is really quality over quantity.
Nano-Influencer CAN and WILL book more brand deals, because this opportunity is too good to be slept on!
YOU CAN ALSO READ