Instagram is a great tool for online marketing, and the more you invest in your business profile, the efficient it will prove. It's essentially our virtual business card. And, the first thing users see on your profile is the bio, and despite its limits, the Instagram bio has great potential and can help with brand positioning, CTAs, and so much more.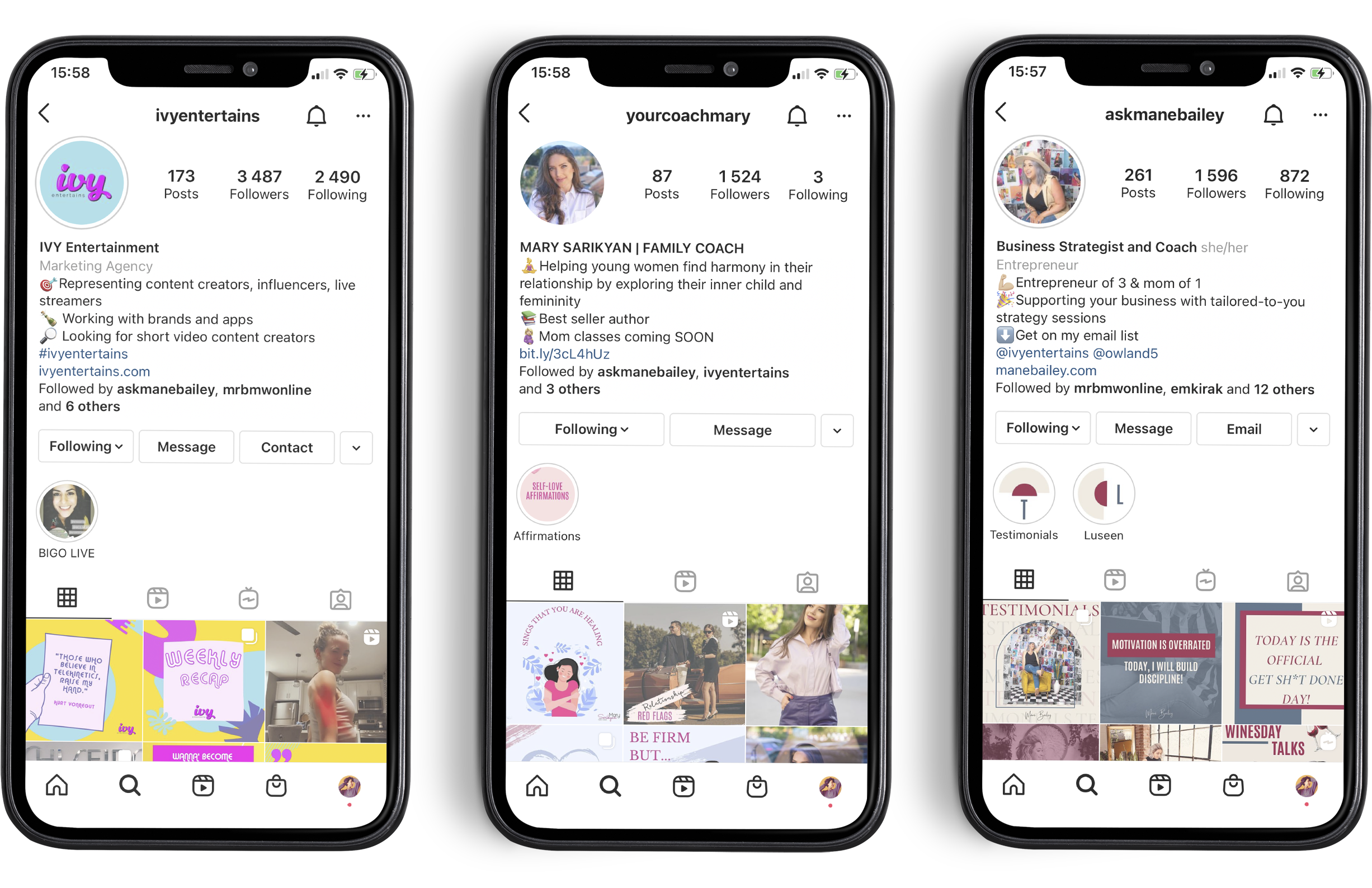 Here are 5 tips to level up your IG bio!
#1 Be concise.IG limits the bio section to only 150 characters, so use your best wits to convey much information with few words. Brevity is the soul of wit indeed. Imagine what bio would make you go "Wow!" and simultaneously clearly convey what the page is all about? That's what you should aim for.
#2 Have character.Brevity doesn't mean stripping of your features and style. You can use emojis to display your personality and create the atmosphere you desire. Pro tip: do not overuse emojis and always consider your audience.
#3 Use relevant hashtags.IG allows the use of clickable hashtags and profiles in the bio, so make the best use of this! As these direct to specific campaigns, they will increase your chances of appearing across communities, attracting new followers, and wider reach! Pro tip: use only branded hashtags, make sure you don't overdo it, and do your research.
#4 Have a good CTA.Call-to-actions are a great and easy way to increase follower count. It would be best if you used these based on your business goal. If you aim to increase website visitors, encourage your followers by a CTA and a clickable link in your bio. If you want to sell products, give directions, etc.
#5 Use the buttonsInstagram gave you access to different buttons for a reason, use them. If you are a brick-and-mortar store, include a phone number and address. If you are a service provider, use a booking link. Instagram also generates an email button when you include your email in the bio, making it easier for users to email you with any inquiries. This will contribute to the user experience in a way, too!
Take your own example: you would more likely remain longer on a profile with a well constructed, clean, engaging, and visually aesthetic bio, right? Remember: your bio is essentially your virtual business card! Design and shape it in a way that would make you proud when people see it.
YOU CAN ALSO READ